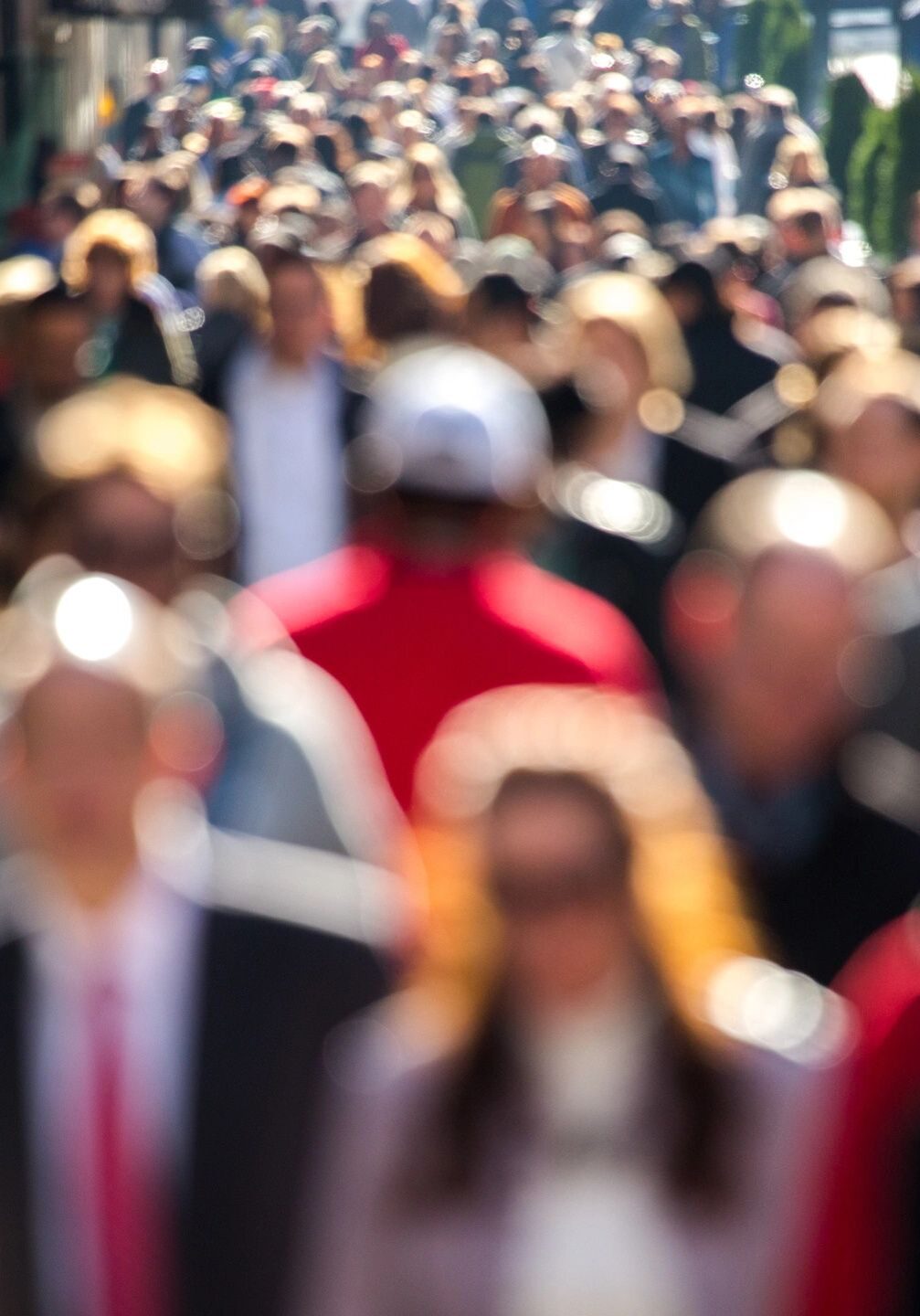 Our Mission
We unleash leadership potential through the power of emotional intelligence in order to promote sustainable, thriving communities.
Our Values
Noble Story: We lead with love for our clients and an unconditional belief in their potential to make transformative growth.
Social Justice: It is our life's work to build a more equitable and inclusive society by nurturing human connection across lines of difference.
Transformative Outcomes: We measure our success through  transformative outcomes for leaders and organizations.
Integrity: We must be the models of care, challenge and sustainability that we are supporting others to become.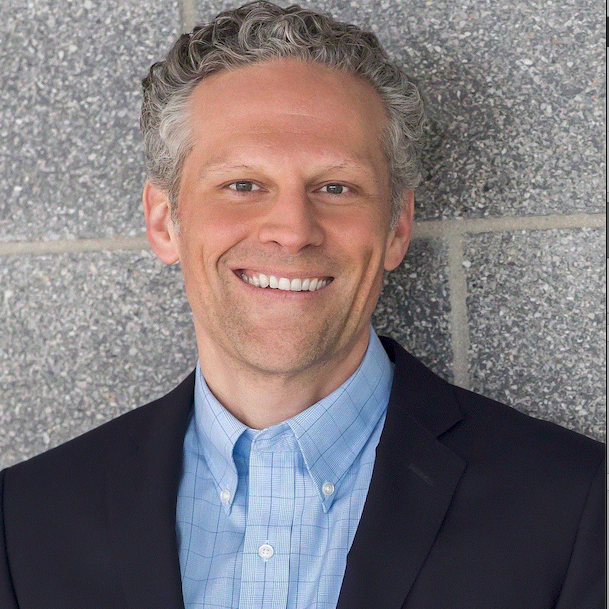 Matt Taylor, Founder & CEO
Matt has been developing leaders for fourteen years and teaching and leading in the K-12 education sector for twenty-five. Matt has coached or trained hundreds of education and non-profit leaders across the leadership pipeline, from CEOs to principals to teacher leaders. He is also a meta-coach, program faculty member, and content contributor for Daniel Goleman's Emotional Intelligence Coaching Certification Program.
His 5 Square methodology is used as an anchor leadership development tool in charter management organizations, school leader development programs, and executive coaching programs across the country. Prior to starting Noble Story Group, Matt served as the founder of The Achievement First (AF) Residency Program for School Leadership and then AF's Senior Director of Adaptive Leadership.  Matt began his leadership career at Amistad Academy Middle School after ten years of teaching. During Matt's tenure as principal, Amistad distinguished itself as the #1 middle school in the state of Connecticut for African American student achievement.
Matt is an ICF ACC-certified executive coach. He earned his Ed.M. in Administration, Policy and Planning from Harvard Graduate School of Education, a M.S. in Elementary Education from Barry University Graduate School of Education, and a B.A. in History from Carleton College. He received his executive coaching training at the Teleos Leadership Institute in Philadelphia. Matt is also a father of two teenagers, the partner of an incredibly talented early childhood policy maker, a choral musician, and an aspiring triathlete.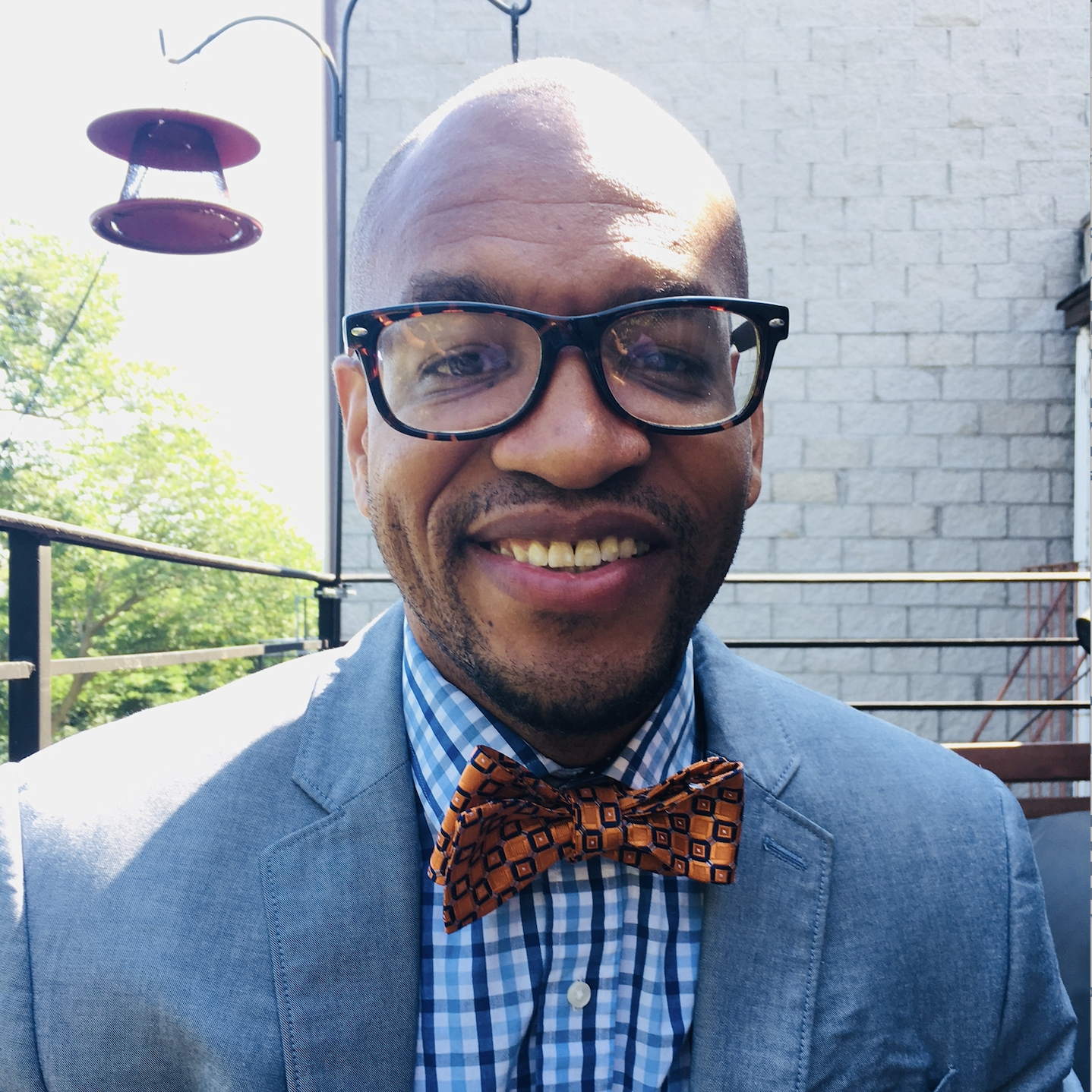 Keith Brooks, Partner
Helping people reach their full potential is Keith Brooks'  life's purpose. Keith is currently a partner at Noble Story Group. Prior to his current position, For sixteen years, Keith has served communities as a teacher, assistant principal, and most recently as a founding school principal. He has helped families, students, and his staff realize their gifts, talents, and dreams. Under Keith's leadership his school boasted some of the highest academic gains in the city. He is equally proud of the fact that this was accomplished while having incredibly high staff retention, adult culture, family satisfaction, and student investment. Keith was principal of Achievement First Brownsville Middle School for seven years from 2012 to 2019, and under Keith's leadership, AF Brownsville Middle School boasted some of the highest academic gains in the city. Students at Brownsville scored 57% in ELA and 76% in Math compared to the NYC average of 46% in ELA and 44% in Math. He is equally proud of the fact that this was accomplished while having incredibly high staff retention (~80%), adult culture (80+ staff morale and staff feel positive about working at the school), family satisfaction (90%+ parents would recommend our school to a friend/family member), and student investment (Top 1/3rd MS in our network). 
In addition to his accomplishments as an instructional leader, Keith is inspired to create conditions for others to thrive. As Principal, Keith has coached and developed 16 leaders who have received promotions in their careers – 8 leaders and teachers have become Principals or Directors of School Operations, 5 have become Deans/Assistant Principals, and 3 leaders have become Directors at the network/district level. This work, which he refers to as his "heart work," motivates him to get out of bed each day. As an executive coach, he's now transferring that passion to others. He has a range of experience 1:1 coaching, leading professional development for groups, and supporting teams to create positive sustainable working conditions. Keith believes that his job as a coach is to help people to get out of their own way so that they can be the best versions of themselves that they can possibly be in order to help others to do the same. It's a virtuous cycle.
Keith earned a B.A. in philosophy and religion at Colgate University and received a master's degree in educational leadership at Nova Southeastern University. He holds  an executive coaching certification from the International Coaching Federation and certification in emotional intelligence from Daniel Goleman's coaching program.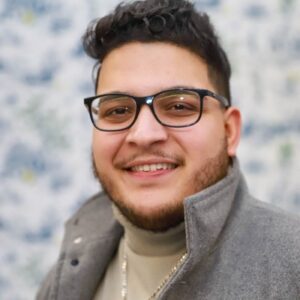 Kevin Torres, Director of Operations and Finance
Throughout his career, Kevin has been a professional who works with top executives behind the scenes, providing operational, logistical, and strategic insight on a host of varying initiatives. In his three years working with Achievement First as Executive Assistant to the co-CEO and President and eventually Special Projects Coordinator to the co-CEO, he's worked in a multitude of settings and conditions on self-directed and team projects. As the Business Manager for the Noble Story Group, Kevin ensures flawless operational and logistical support of our client tracking and financial systems, builds meaningful point-of-contact relationships with our clientele, and helps build intuitive, client-centered systems.
Having grown up in an underserved community, impact is important to him. During his time in education, he realized we need excellent leaders to lead excellent schools, and sometimes, those leaders need a little bit of investment to realize their true potential in leading others. Being the result of many mentors who have invested in him, Kevin hopes to pay it forward with his unique skill set.
First in his family to attend college, Kevin graduated from the College of the Holy Cross in Worcester MA, with a B.A. in Sociology. The area of study changed his worldview, allowing him to critically analyze our institutions. Kevin splits his spare time between volunteering for an advancement team for a private high school in Brooklyn that serves students in need, gaming with a small group of friends from high school, and practicing violin and piano.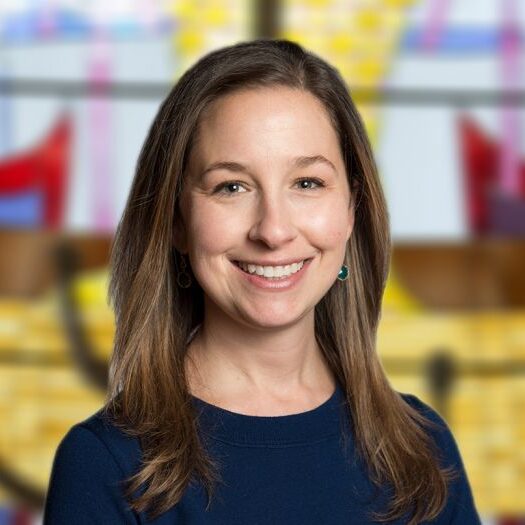 Anne Lackritz, Leadership Coach
Anne brings over fifteen years of experience in education and human development to her work as a coach. Throughout her career, Anne has demonstrated a passion for developing others and facilitating their personal and professional growth. Her coaching philosophy comes from her belief that effective leaders are continuous learners, and that her role as a coach is to facilitate the learning process to enable authentic and transformational leadership to emerge. She has conducted extensive research on leadership coaching, which she incorporates into her coaching practice.
Anne has developed and taught master's level courses in leadership and organizational change at The George Washington University in Washington, DC. She is an experienced leader, having served as the school principal of Girls Prep Lower East Side Elementary School, where she successfully led the expansion of the first all-girls public charter school in New York City.
Anne holds a B.A. from Washington University in St. Louis, an Ed.M. in Educational Leadership from Bank Street College, and an Ed.D. in Human and Organizational Learning from The George Washington University.  She completed the Executive Certificate in Leadership Coaching at Georgetown University's Institute for Transformational Leadership and serves as a meta-coach in the Goleman Emotional Intelligence Coaching Certification program.
Anne and her husband met in their college Spanish class nearly twenty years ago, and they are now the proud parents of two children.  She is an active volunteer at her children's public school and also serves on the board of her synagogue and a DC charter school. She is an avid podcast listener, and is a big fan of Oprah's Super Soul Conversations, Hidden Brain, HBR Ideacast, Slow Burn, and The Daily.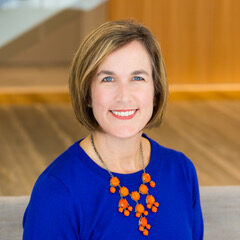 Simmons Lettre, Leadership Coach
Simmons is an education consultant, entrepreneur, and proven nonprofit leader committed to significantly improving the quality of education for all students. As founder of Simmons Lettre Consulting LLC, Simmons advises organizations on creating, scaling, sustaining, and governing effective programs in district, charter, and non-profit sectors to catalyze public K-12 education reform and overall student success. She partners with organizations to support them in strategic planning, leadership development, governance, stakeholder engagement, evaluation, and communications in ways that maximize their impact.
Prior to launching her consulting work, Simmons co-founded and served as the CEO of Charter Board Partners (CBP), a national nonprofit dedicated to improving charter school board governance in ways that sustain effective schools. Prior to founding CBP, most of Simmons' work focused at the policy level of urban education. She led communications for Education Resource Strategies and shaped policy and program offerings for Expeditionary Learning, the Boston Plan for Excellence ,and New American Schools. But her favorite position prior to CBP was as a first- grade teacher at Benjamin Banneker Public Charter School in Cambridge, MA.
Simmons is a Pahara-Aspen Fellow and holds a Masters in School Leadership from the Harvard Graduate School of Education and a Bachelor of Arts in Psychology from Davidson College. She is the board chair at Ensemble Learning, former Board Chair at Education Forward DC and Capital City Public Charter School and a mentor for the Earl Woods Scholar Program. Simmons is married, has two daughters, and enjoys doing almost anything outside, especially fly fishing.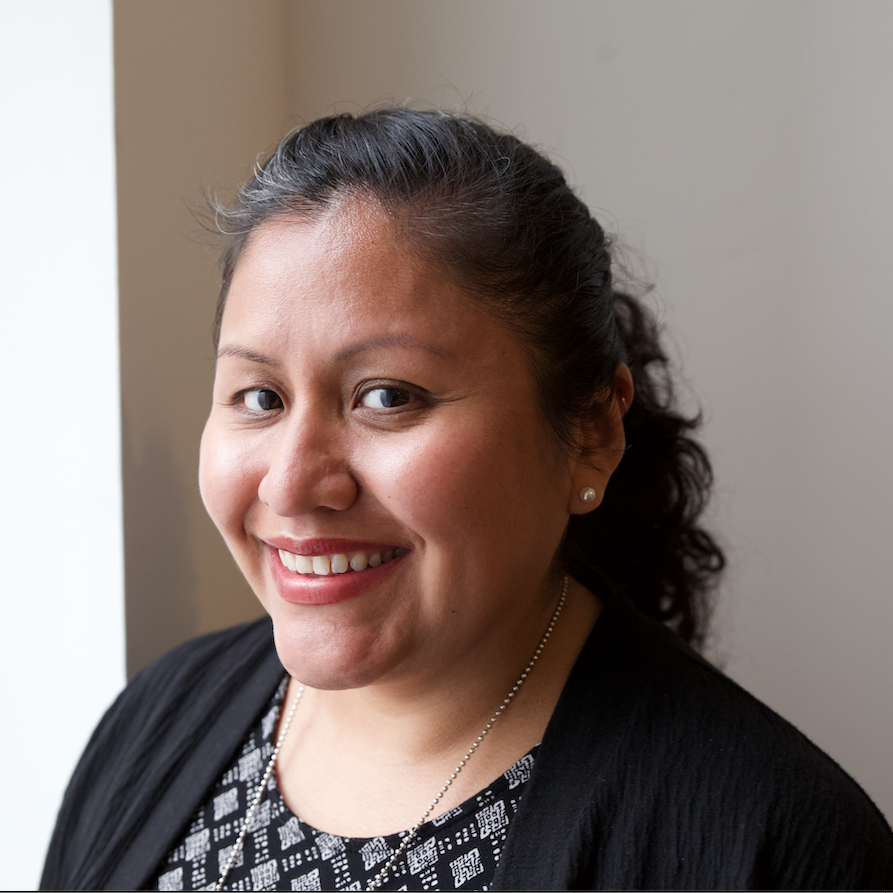 Lizette B. Suxo, Leadership Coach
Lizette B. Suxo joined Noble Story Group in the fall of 2018. With nearly two decades working in and with schools throughout the US and South America, she brings a wealth of experience- from the classroom to the global level. Lizette returned to the US in August 2017 after leading educational partnerships with The 1 World Network of Schools in Santiago, Chile, where she managed the 2-year partnership between 1 World, Aptus Chile and CREE Schools, the first KIPP inspired school in South America.
Lizette's prior leadership experience includes working as the Chief Learning Officer at KIPP Philadelphia Schools and a leadership coach and intern supervisor with the Harvard Graduate School of Education. In 2006, Lizette was the founding principal at Achievement First Bushwick Elementary School in Brooklyn, after serving as a Dean of Students, and Grade Level chair and Classroom Teacher in the South Bronx for several years. She has co-written work on Latino student success in American education published in Tides Momentum Magazine.
Lizette believes that coaching can offer a transformational space for leaders to grow and develop themselves so that they may also hold these spaces for their teams. Having experienced many instances of transformational leadership coaching, she is deeply invested in cultivating this space with leaders who are ready to grow and learn in a supportive and responsive environment. Lizette has always made space for her learning and development a priority- from creating an Independent Major in Latin American Studies at Bryn Mawr College, through her most recent work as a member of the inaugural cohort of the Doctor of Education Leadership program at Harvard University. Here she studied the intersection of Latinx identity, Adult Development and Adaptive Leadership as spaces where responsive coaching can help adult leaders become the leaders they aspire to be. When at home in NYC, Lizette enjoys time with her infant son. Becoming a mother has given her another space to explore, grow and share in the spirit of continual learning and development.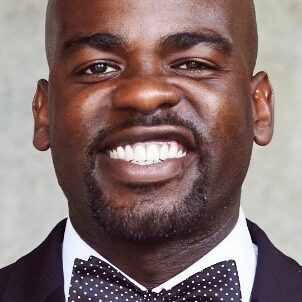 Debon Lewis, Leadership Coach and Facilitator
Debon Lewis is a leader, consultant, coach, and social entrepreneur whose experiences include supporting leaders, managing projects, and facilitating training. Debon brings experience in urban education reform and an unwavering focus on increased access in under-resourced communities. He is a co-founder of a Google-backed educational technology firm, AKALA, which aims to close the college admissions guidance gap.
Prior to launching his consulting work through Transformative Growth Partners, he was an award winning middle school teacher, Academic Dean, and Principal. In each position, Debon has led diverse groups of educators to achieve transformative results by growing their practice and engaging in equity informed strategies. His work in the classroom began in Florida at Brownsville Middle School  where he was a finalist for Rookie Teacher of the Year for Miami Dade Public Schools. In 2007,  Debon was the founding Principal at Achievement First Bridgeport Academy Middle School which today ranks as the #2 charter middle school in the state of Connecticut. His work includes facilitating workshops on diversity and the history of race in America. His work promotes community wellness, empathy, culturally responsive and asset based leadership approaches.
His consulting has led to impactful work  with school districts including Wilmington Public Schools (DE), Atlanta Public Schools, Manchester Public Schools (CT) as well as Boston Public Schools. Through a partnership with Leading Educators, Debon facilitated DEI sessions from 2015-17 for DCPS educators.
Debon earned a B.A. in Political Science and African American Studies at the University of Pennsylvania and later received his master's degree in educational leadership at National Louis University. Debon is married and the father to Kinglsey August and Kennedy Reign.  He enjoys distance running and West African dance as ways to achieve balance.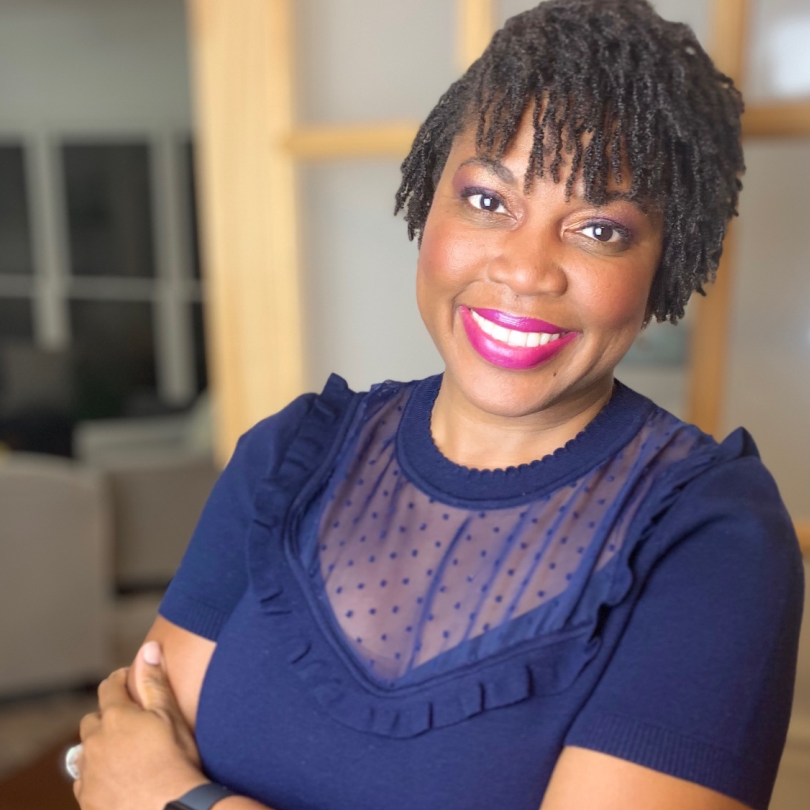 Precious Steele Boyle, PhD, Leadership Coach
With over 20 years of experience teaching, leading, and coaching, Dr. Precious is known as a brilliant mind with a natural synergism that produces results. She has coached new teachers, principals, and district leaders to award winning impact throughout her career. A native of Alabama, Dr. Precious Boyle gained experience as a teacher, school leader, and coach in the schools of Memphis, Tennessee. She then led coach development and program strategy for the national non-profit, Leading Educators. As an internationally recognized Goleman Emotional Intelligence Certified Coach, Precious has continued to expand her repertoire by working as a preventive coach for Meru Health in the mental health industry and as a part of Noble Story Group supporting school leaders in the United States. 
Dr. Precious moves audiences toward action as an international speaker and coach ​as well as founder of Silent Rock Educational Services, LLC. With an intentional focus on what she refers to as the "baggage" domains of emotional intelligence, Precious believes that leaders who match their actions with their beliefs create the most promising opportunity for others. Dr. Precious also uses her lifetime of experiences and passion for emotional intelligence to support Black Mothers to live "on purpose" with an emphasis on transforming relationships with themselves and others.
The titles, Dr. Precious holds dear are, "Ken's wife and Carson and Kinney's Mom." Additionally, she holds a Bachelor of Arts from Stillman College in Tuscaloosa, AL, a Master of Education from Christian Brothers University in Memphis, TN, and a PhD in Leadership from Capella University in Minneapolis, MN.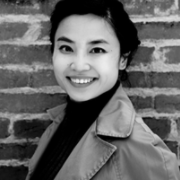 Belinda Chiu, Leadership Coach
Belinda brings 20+ years of experience in leadership development and training; executive coaching; public diplomacy, higher education, and management consulting to serve as a catalyst for leaders of all types and backgrounds so that they may be of greatest service to others. She is known for her directness, honesty, and humor to push people to think harder, work smarter, and relate better.  
An invited speaker at various forums, such as the EARCOS Leadership Summit, Ivy+ conferences, and the DQ Institute in association with the World Economic Forum, Belinda also serves on leadership program faculty with Daniel Goleman's Emotional Coaching Certification Program, Tuck Executive Education, Gabelli School of Business and Dartmouth's Management Leadership Development Program.  A contributor for Thrive Global, Goleman EI, and Key Step Media, and author of The Mindful College Applicant (Rowman & Littlefield, 2019), she is currently researching compassionate leadership, nature, awe, and purposeful play.  
Founder of Hummingbird Research consulting, Belinda is an ICF-accredited coach, a Search Inside Yourself Leadership Institute Certified Teacher, Ignition Coaching chief learning designer, a True North Leadership Teaching Fellow, and Mind Gym Master Coach. A Strategic Development Director with EI Focus and International Liaison with the U.S. Department of State, she is a certified RYT© yoga instructor and member of Laughter on Call and Valley Improv. Belinda also holds a bachelor's from Dartmouth College, a master's from the Fletcher School of Global Affairs, and a doctorate from Teachers College, Columbia University. She lives in New Hampshire with the pink-nosed pup, Bandit.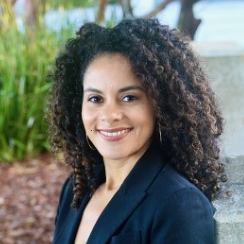 Estrella Dawson, Leadership Coach
Estrella is a personal and executive coach, consultant, and emotional intelligence trainer who is committed to supporting leaders in reaching their highest potential, creating conditions for equity, dismantling oppressive systems, and leading with love. She is the founder of the coaching and consulting company Shift Your Story.
Her clients include nonprofit leaders, church leaders, school leaders, corporate executives, politicians, social justice leaders and entrepreneurs. She works with clients to actualize their power through transforming limiting beliefs, thoughts, and emotional patterns and building resilience. Core to her approach is to understand and work through the ways that inequality and racism can drain our energy and short-circuit our potential and diminish our belief in the capacity of systems to work for all people. As a Black woman, she is particularly passionate about applying an emotional intelligence lens to equity to open up new possibilities for change in people and the systems they work within and to guide leaders in decolonizing mindsets and doing the inner work of equity and justice
Estrella has a Bachelor of Arts in History and a Master of Education from UCLA. She received certification through the Daniel Goleman Emotional Intelligence Coaching Program and is a certified HeartMath Coach. Estrella completed additional training in Coaching for Equity through the Center for Equity Leadership at the National Equity Project, and earned a certificate in Diversity, Equity and Inclusion from the University of South Florida. She also has a certificate in Embodied Social Justice, an emerging field of study that explores the connection between practices of embodiment, mindfulness, and somatics and creating sustainable social justice movements. Estrella enjoys hiking, yoga, listening to music, and spending time with her young-adult son and teenage daughter.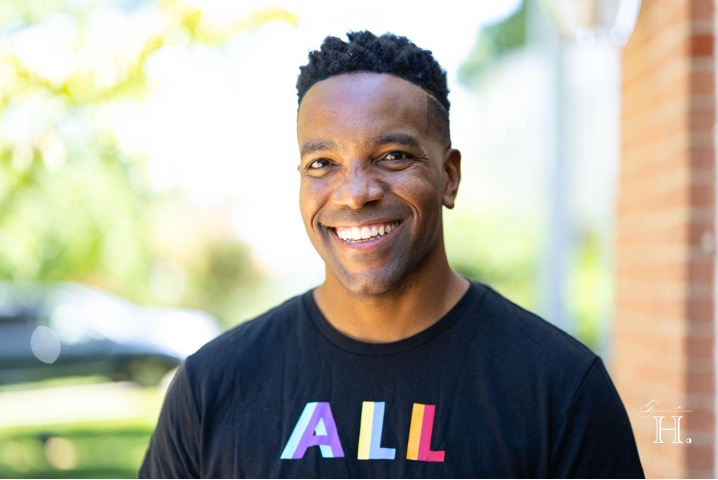 David Hardy, Leadership Coach
David is Made By Change's CEO and co-founder, a mission-driven social equity consultant firm. Made By Change is an organization that helps organizations move from hearts to habits to humans by creating spacing and action for lines of difference to change.  In addition, he is an ICF ACC certified executive coach with over 25 clients worldwide, helping leadership transform from within as the founder of DavidHardy365, LLC.
He stepped into the consulting and coaching world as a Managing Partner and VP of People and Culture at Education Elements, where he developed their Educational Equity Service line after spending the first 18 years of his career as a classroom teacher to eventually becoming a school district superintendent.  Under his leadership, Lorain City Schools received its highest performance marks in nearly a quarter-century moving the district from an F grade to a B grade in the Achievement Gap closing metric, and was touted as being in the top ten percent of the fastest improving school districts in the state of Ohio's 646 school districts by Superintendent Paolo DeMaria. While as Deputy Superintendent of Academics of St. Louis Public Schools, he helped the district gain full accreditation for the first time in 15 years.
David has also served on a Board of Trustees for Columbia College of Missouri and on the academic committee.  He is an alum of Colgate University, where he received his bachelor's in economics, and Teachers' College Columbia University, where he received his Master's and currently pursuing his doctorate. David and his wife, a graduate of Howard University, have two sons and a daughter.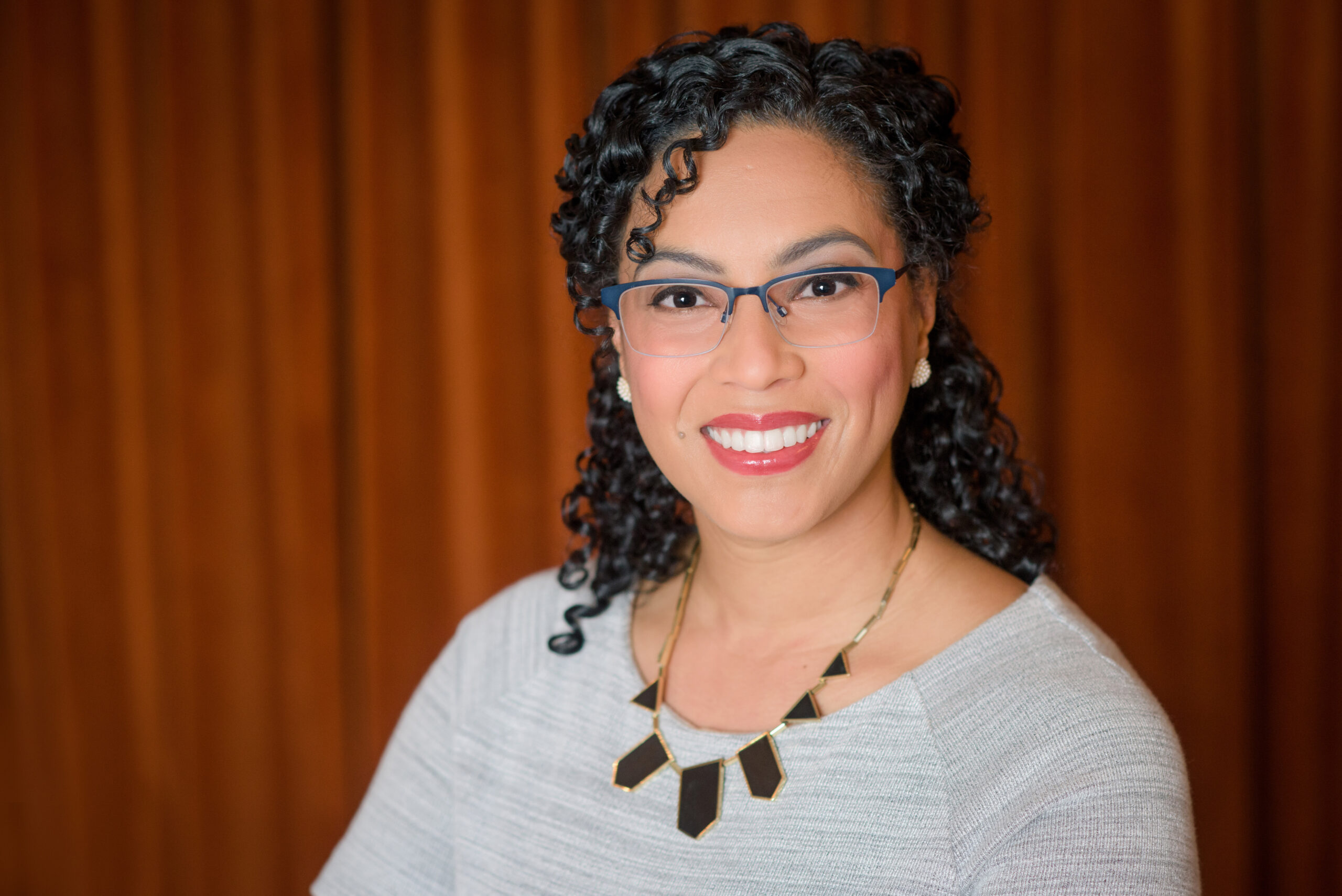 Injy Sullivan, Leadership Coach and Consultant
Injy aspires to support leaders with developing a firmer understanding of themselves as a person and grow in their own awareness and management to become a more effective leader. She spent 10 years developing her passion for coaching while serving in multiple school and district leadership roles at Achievement First Charter Schools -- Dean of School Culture, Instructional Coach, Principal and ultimately a Regional Superintendent.
As a principal, she focused on cultivating a warm and rigorous environment in which children and adults would thrive, resulting in staff retention rates rising to the highest levels in the school's history.  With the shifts in the learning environment and increasing teacher longevity, academic results progressively became stronger each year; proficiency on state exams grew 30-45 percentage points in all grades and subjects over the course of her tenure as principal. Injy's experience as a principal motivated her to become a stronger coach so that she could support every person in the building with meeting their full potential.
While serving as Superintendent, Injy participated in two coach training programs simultaneously to explore a directive model of coaching (Relay's GSE National Principal Supervisor Academy) and a more transformational model (The Noble Story, emotional intelligence coaching). In the years that have passed since finishing those training programs, she has developed appreciation for both approaches and finds herself leveraging learnings from each program when supporting schools and districts around the country.
Outside of her Noble Story coaching work, Injy spends her time as a consultant supporting school and district leaders with developing and improving their organization's systems and programs with a specific attention to human development. She supports her clients with being intentional about creating the conditions that build team investment, capacity and agency. Injy holds a B.A. in History and Chinese Language from Vassar College and a M.S. in Elementary Teaching from Pace University.  When she is not working, she enjoys crafting with her children and serving on numerous educational and DEI committees in her community.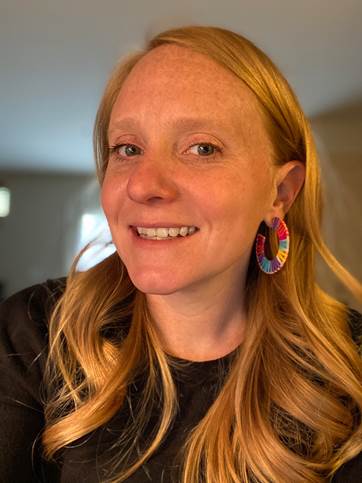 Emily Appel, Leadership Coach
Emily is the COO and co-founder of Made By Change.  A design thinker by nature, Emily has led a variety of projects and organizations through human-centered strategic design experiences to support the redesign of their structures and systems. From her time as a teacher, leader, consultant, and director of school and district-based initiatives, she has seen improved outcomes for kids, teachers, and leaders over the past 17 years.
Prior to entering the consulting world, she was an award-winning elementary school teacher in Washington DC. She left the classroom wanting to expand her impact.  She joined the DC Teaching Fellows where she redesigned and led two summer institutes and two winter institutes for over 600 new teachers. She coached and led those teachers to become award-winning teachers and leaders across DC.  In her time at TNTP, Emily supported the internal and external equity work. She led Conscious Inclusion and participated in the National SEED Project. She led the internal training series for staff, Facilitating for Equity. She has supported external partners on their journey to identify inequities and redesign their systems to eliminate those inequities.  She has established herself as a leader in strategic thinking, organizational operations and culture, and educational equity.
She identifies as a white, straight, cisgender, and able-bodied female. She is a firm advocate for racial justice and equity for all, especially in the education world. Emily was a scholar athlete and earned a B.A. in Political Science from Winthrop University. She later earned her Masters from American University in Elementary Education. Emily and her husband are avid hikers and have two daughters.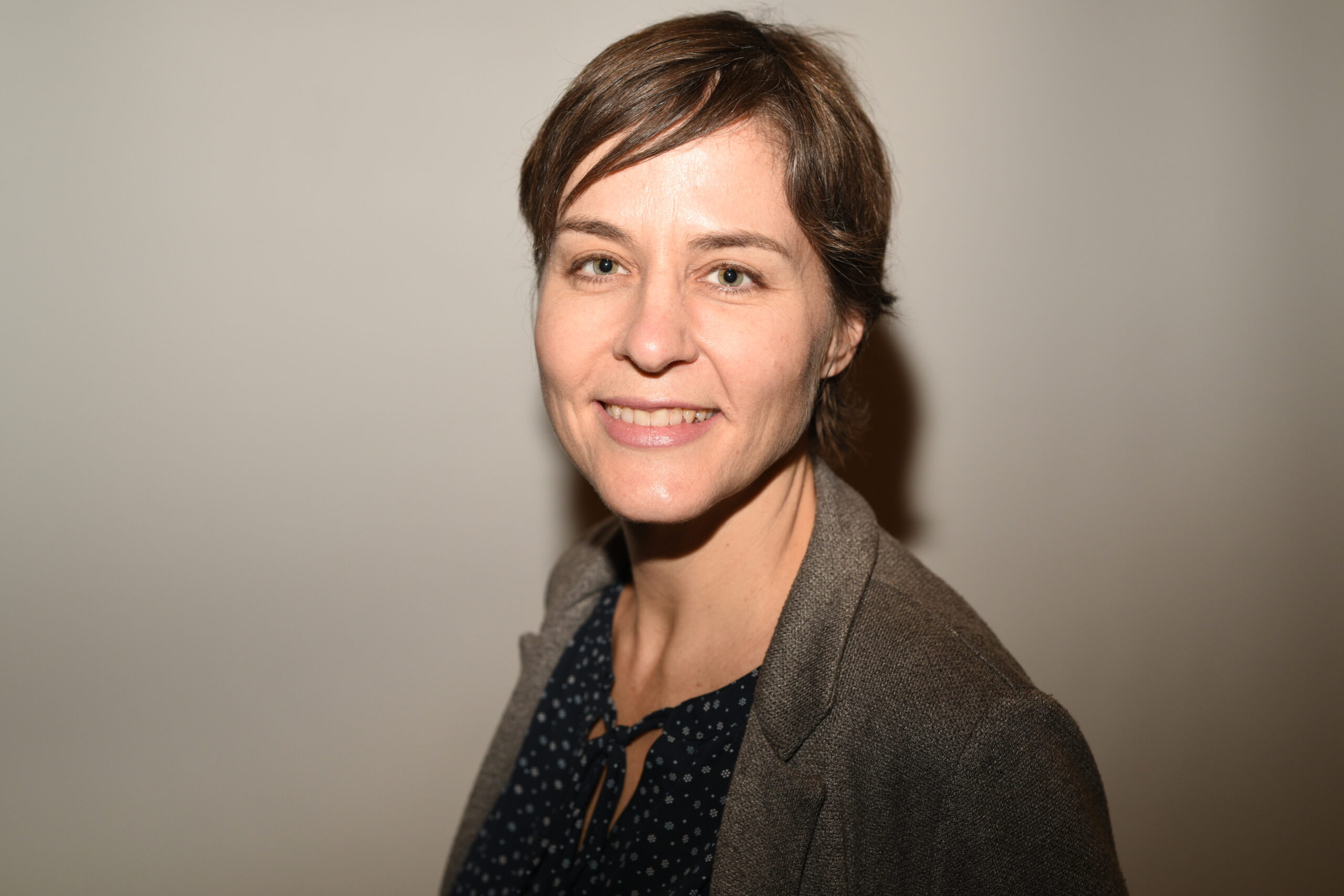 Sara Keenan, Leadership Coach
Sara has been supporting people on their journeys for over 15 years - from teacher leaders to CEOs.  Believing deeply in the power of coaching, Sara holds space for people to connect to their vision and values and to make shifts that support them in being the leader and human they want to be.
Prior to launching her independent coaching work, Sara was the Managing Director of the Charter Network Accelerator, a national program supporting system leaders of small charter networks in building a foundation to grow with quality. Sara also served as the VP of Leadership Development for Achievement First, managing professional learning for principals, creating leadership pipeline programs and strengthening the network's talent strategy and practices. Earlier in her career, Sara taught high school in Wisconsin, middle school in Chicago, and served as a coach supporting NYC teachers in integrating media production and analysis into their classrooms.
Sara received a BS in English Education from the University of Wisconsin, an MA in Media, Culture and Communication from NYU and is an alum of Education Pioneers and the Broad Residency.   She received her executive coaching training from the Teleos Institute in Philadelphia. Sara lives in Brooklyn with her husband, Vance and their two kids, and loves spending time in Prospect Park and playing music with friends and family.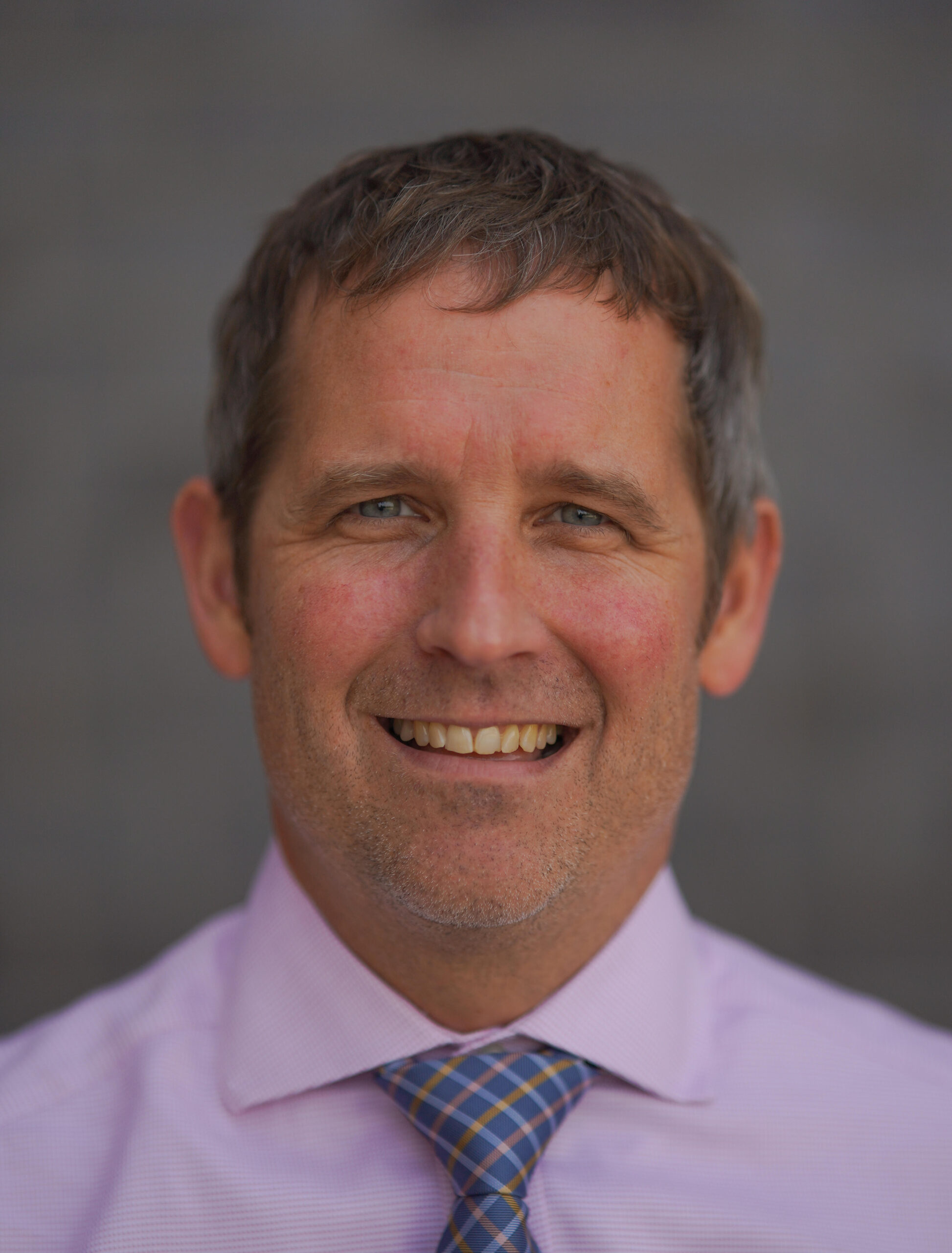 Luke Harrison, Leadership Coach
Luke's two-plus decades of education experience include leading two innovative urban high schools from incubation through their founding years to early organizational maturity. Throughout each phase, Luke's primary focus and responsibility have been the development and empowerment of the adults who bring these organizations to life. Luke considers it a privilege to accompany leaders to uncover new sources of strength, energy, and resilience as they navigate below the surface and discover deeper resonance between their core values and their work leading others to build transformational – and sustainable – institutions.
A graduate of Fordham University with Master's degrees from New York University and National Louis University, Luke completed the KIPP School Leadership Program, the Achievement First Residency Program in School Leadership, and the Noble Story Group's 5-Square Coach Development Program.  A 2019 recipient of the Herb Kohl Educational Foundation's Principal Leadership Award, Luke is in his ninth year leading Cristo Rey Jesuit High School Milwaukee.
After eleven years in New Haven, CT, Luke moved back to his dynamic hometown of Milwaukee, Wisconsin with his amazing wife and three daughters. He loves learning about the brain and emotional intelligence – and applying that learning to his work and personal life. He stays relatively fit trying to keep up with his wife during their interval workouts and fancies himself an amateur hobbyist carpenter and woodworker.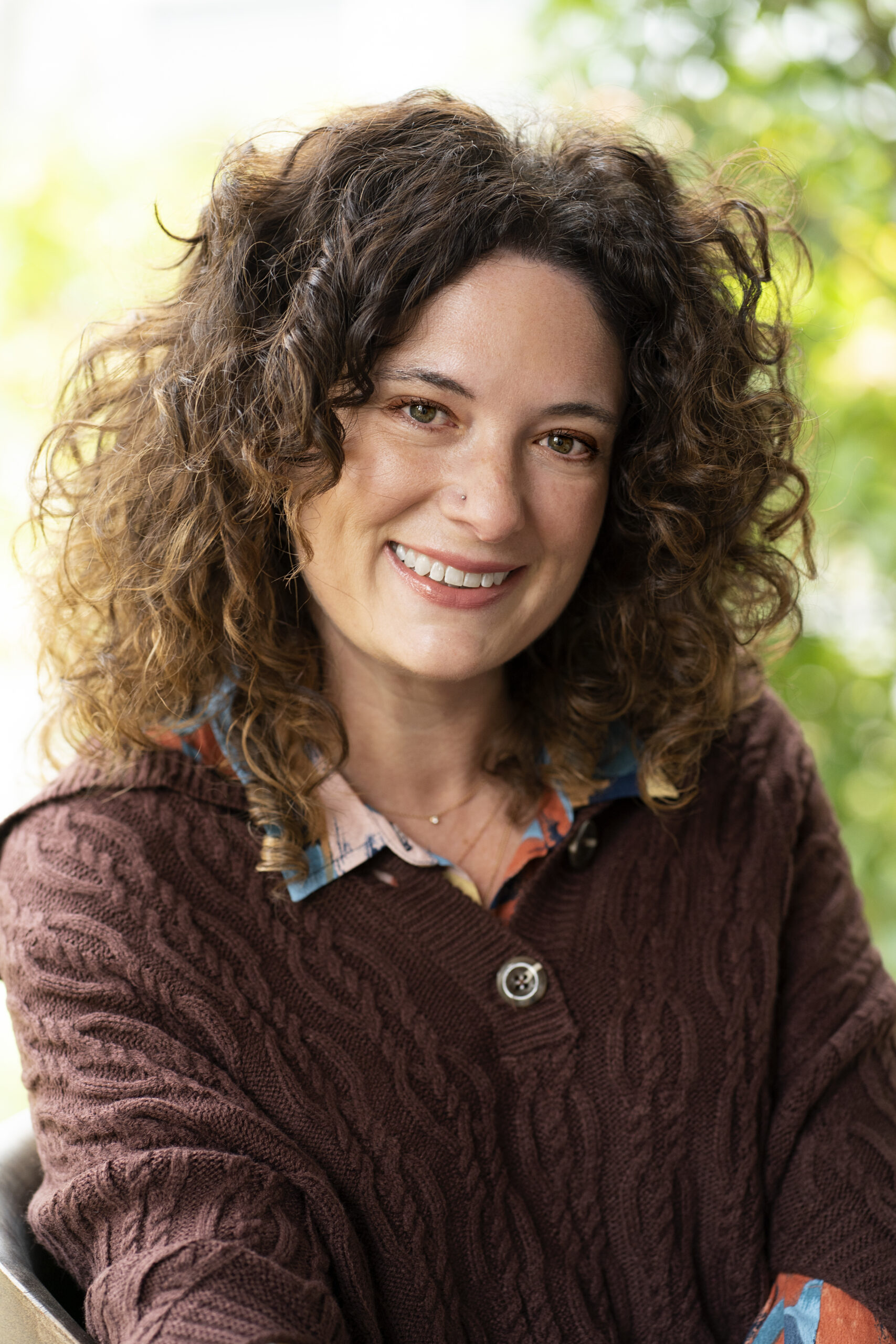 Miri Wexler, Leadership Coach
Miri brings over twenty years of experience in education and the camping movement to her work as a coach.  Most recently, she served as the Chief Program Officer and Interim Executive Director at School Leader Lab, a nonprofit focused on people, antiracist and instructional leadership. Prior to this role, Miri worked in schools as a teacher, assistant principal and regional superintendent.  Through these experiences, Miri insisted that schools be communities grounded in love and purpose so that students can reach their fullest potential.
As a charter network leader, Miri oversaw complex organizational initiatives and multiyear change efforts. She became increasingly interested in the human and adaptive elements of the work, often pondering why some leaders thrive and others struggle.  These questions led Miri to complete an executive coaching program at the Teleos Leadership Institute and to pursue further training with Noble Story Group in order to blend her technical training skills with a well-informed coaching approach.  Miri believes that coaching is critical to a leader's impact.  It is a sacred space where people grow, find answers to their deepest questions and learn to see themselves in empowering new ways.  Miri is honored to support others through this journey.
Miri holds a B.A. in African American History from the University of Wisconsin, an M.Ed. from Loyola Marymount University, and finished doctoral coursework in Urban Education at New York University before realizing she is a practitioner at heart. She is ICF ACC-certified and coaches people at all levels of leadership.
Miri is raising two amazing kids with her coffee trader husband (his bio is far more adventurous). They live in Maplewood, New Jersey where she dreams of opening a flower shop one day.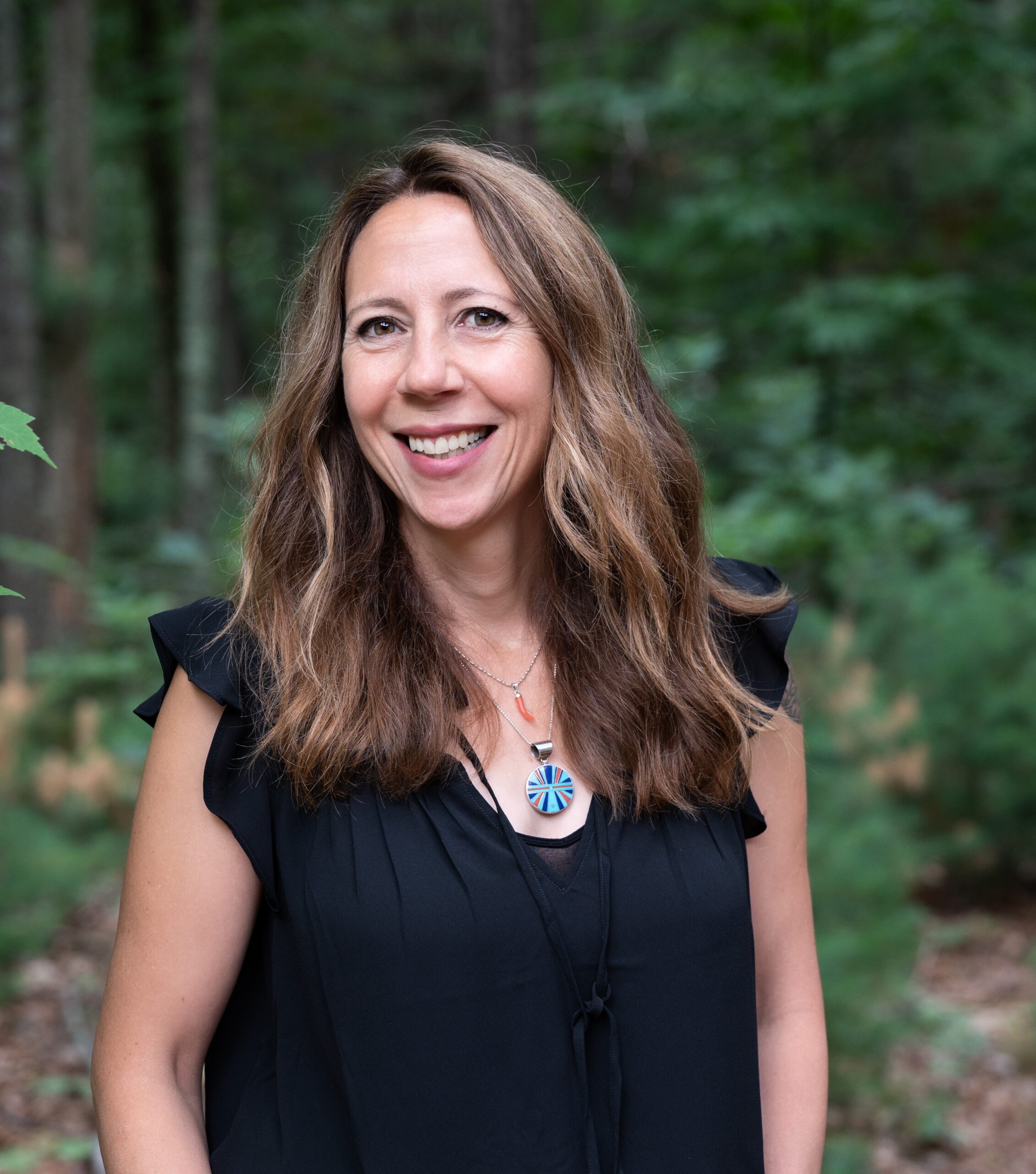 Gianna Cassetta, Leadership Coach
Not long after she began her teaching career in New York City over twenty-five years ago, Gianna became one of the first 25 National Board-Certified Teachers in New York State. Her passion for teaching and learning led her to co-found and lead a public to charter conversion school in Harlem, which during her tenure as Principal, outperformed the district it was housed in as well as the city. She helped launch the Office of School Reform and Innovation at Denver Public Schools, where she shepherded aspiring school leaders through a new school start up process before founding her own school in Far Northeast Denver. Gianna has led statewide professional development initiatives and consulted nationally.
Gianna is a certified Goleman EI Emotional Intelligence Coach, an International Coaching Federation Associate Certified Coach, and the founder of The Plain Red Horse Coaching and Consulting.  She is both capable and enthusiastic about creating the conditions for learning for herself and for others and knows well that content and emotions inform each other. This understanding allows her to create space in her coaching where clients can learn, experiment, and flourish.
She is the co-author of Classroom Management Matters: The Social and Emotional Learning Approach That Children Deserve, No More Taking Away Recess and Other Problematic Discipline Practices, and The Caring Teacher: Strategies for Working Through Your Own Difficulties with Students.
Gianna received a BFA in painting from Suny Purchase and an MS in teaching from Fordham University Graduate School of Education. While completing school leadership and district leadership licensure coursework at Teachers College, Gianna met her husband. They live on a small farm in New England with their two teenage sons, and their ever-growing canine, feline, avian, and equine family.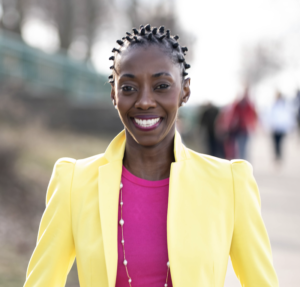 Arliss Prass, Leadership Coach
Arliss Prass is a Caribbean-American woman, leadership coach and consultant with an extensive history of professional experience in public education. Arliss draws from over 17 years of leadership roles in urban school systems where she served as teacher, district leader, state leader and consultant in both traditional urban districts and Charter Management Organizations in cities such as Miami, NY, Philadelphia, Camden, Lorain and Cleveland. Arliss is the founder of the coaching and consulting company Prass & Associates.
Arliss has partnered with organizations to provide strategic leadership, management, organizational culture development, and program design through an equity lens.  Through a focus on strategic leadership and organizational culture development Arliss helped to lead the 10th largest school District in Ohio in its greatest gap closing growth. In her coaching focused work, Arliss is committed to supporting individuals and organizations to recognize, develop and adopt strategies and practices to grow towards their full potential.
Arliss holds Bachelor of Arts degrees in psychology and African American Studies from William Smith College, a MPH from Florida International University and Diversity and Inclusion Certificate from Cornell University. Weight training, hot vinyasa yoga and meditation are practices that bring balance and grounding to Arliss' life.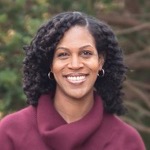 De-Lea Deane-Allen, Leadership Coach
De-Lea Deane-Allen is passionate about creating the conditions where all people- especially historically marginalized groups- can thrive. Over the past eight years, De-Lea led race, equity and inclusion work at Achievement First, a network of 41+ public schools serving over 15,000 students in New York City, CT, and Rhode Island. De-Lea increased her scope and impact from Director of Diversity and Inclusiveness to Chief Equity Officer. During her time in those roles she served as a strategic thought partner and confidante to senior leaders and executives within Achievement First and as a coach to external CEOs through the Charter Network Accelerator Program. Through her partnership with senior leaders and executives, AF strengthened its hiring and management practices that led to a more racially diverse principal pipeline and senior instructional team, named Lead for Racial Equity as a core value, and has evolved its approach to student experience, discipline and instruction by centering racial equity. At the heart of De-Lea's change management is systems leadership partnered with her values-based leadership, deep belief in people, empathy and candor.
De-Lea started her career teaching US History Teacher at Amistad Academy, the flagship school for the Achievement First Public Charter schools. Prior to her role leading Equity and Inclusion at Achievement First, she spent the first 13 years of her career holding various teaching and school leader positions. She holds a bachelor's degree in political science from Columbia University, and a master's degree in organizational leadership from Columbia University, Teacher's College.
De-Lea currently lives in Silver Spring, Maryland where she enjoys spending quality time with her family.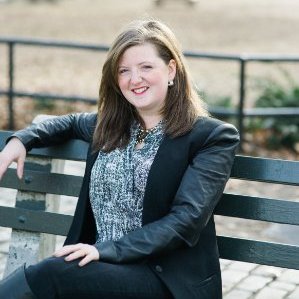 Sabrina Silver, Leadership Coach
Sabrina Silver is an experienced leader who is passionate about helping others reach their full potential and find sustainability and joy in their vocations.
After receiving her BA and MBA from Yale University, she founded two high schools with the Achievement First network of charter schools – first as the Founding Director of Operations of Achievement First Brooklyn High, and then as the Founding Principal of Achievement First East Brooklyn High. In her latter role, she was proud to have stand-out employee retention and engagement. Since leaving the Principalship, she has been supporting schools and school leaders in a variety of capacities – as an instructional coach, leadership coach, and in financial operations and strategy.
She lives in Puerto Vallarta, MX, where she enjoys going to CrossFit, cooking, and spending time with family. She returns to New York City, her home of 10+ years, annually to visit friends and sing jazz.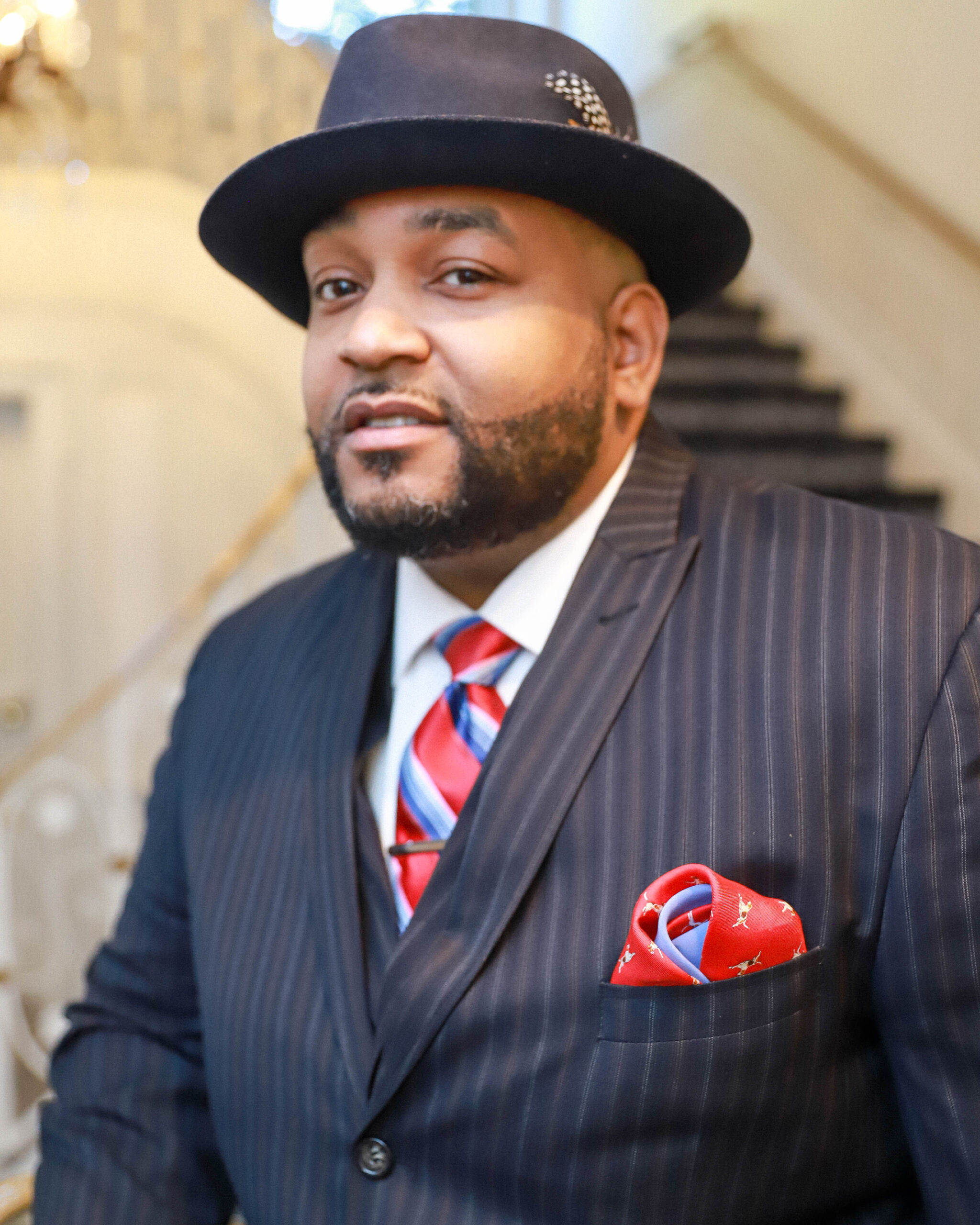 Adkeem Jackson, Leadership Coach
Adkeem Jackson is a passionate leader, consultant, and coach with over 15 years of leadership experience in education with a focus on family and community engagement, equity, youth development and student leadership. In his current role as Managing Director of Equity and Engagement, Adkeem is responsible for creating and scaling a network-wide equity priority. This work is focused on equity in power and includes initiatives around emotional intelligence coaching and professional development as well as affinity groups, equity roundtables, and social justice days, in addition to a variety of additional efforts.
Prior to becoming Managing Director of Equity and Engagement, Adkeem served as the Sr. Director of Family and Community Engagement and was responsible for creating and scaling a comprehensive network-wide strategy for family and community engagement. This work included training and supporting school level family engagement coordinators, providing school based professional development, and collaborating closely with family engagement coordinators and school leaders to ensure effective implementation of the strategy. In addition, Adkeem worked closely with school level family leaders to engage in school level advocacy as well as broader advocacy to advance the education sector and create more equitable outcomes for students. Adkeem's passion for youth and family development and creating equitable outcomes for students and families from underserved communities drove his success in this role and has been the foundation of his work in education.
Adkeem's initial passion for this work was developed during his undergraduate studies at Framingham State University where Adkeem earned a B.A. in Sociology with a concentration in Deviance and Social Control and a minor in Social Psychology. During his undergraduate studies, Adkeem was nominated as an orientation leader as well as a member of the Emerging Leaders program. Adkeem is the proud father of a beautiful daughter, Aubrey Giselle Jackson, and a dog Bella Jackson. Outside of his day to day work, Adkeem enjoys spending time with family, boxing, music production and engineering, and mentoring youth.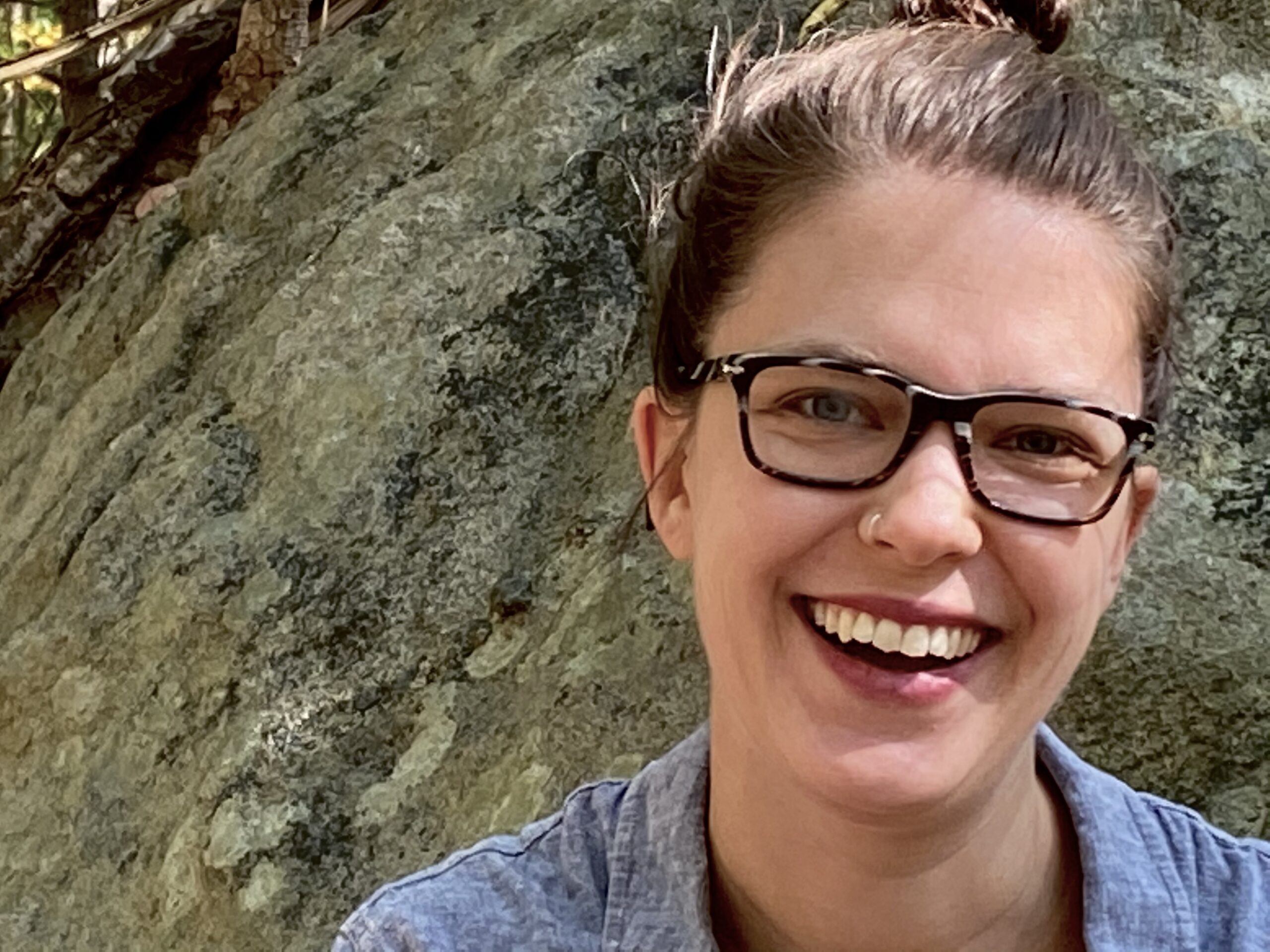 Kat McKim, Leadership Coach
Kat McKim is a leadership coach who currently works as a Director of Learning and Development at Achievement First, a network of 41+ charter schools in New York, Connecticut, and Rhode Island. In that role, she oversees Achievement First's Director-in-Residence program, coaching and developing aspiring Directors of Operations. Prior to this role, Kat worked as a Director of Operations, co-founding an Achievement First middle school in Brooklyn, NY.
Kat is passionate about coaching and development, particularly for school leaders who work in operations. Before finding her way into school operations, she started her career in education in 2009, as a middle school ELA teacher in Mississippi.  Kat holds a B.S. in journalism from Boston University, and in addition to her coaching work, she is a freelance journalist covering topics in education. She currently lives in Santiago, Chile, where she enjoys running, reading, and travelling.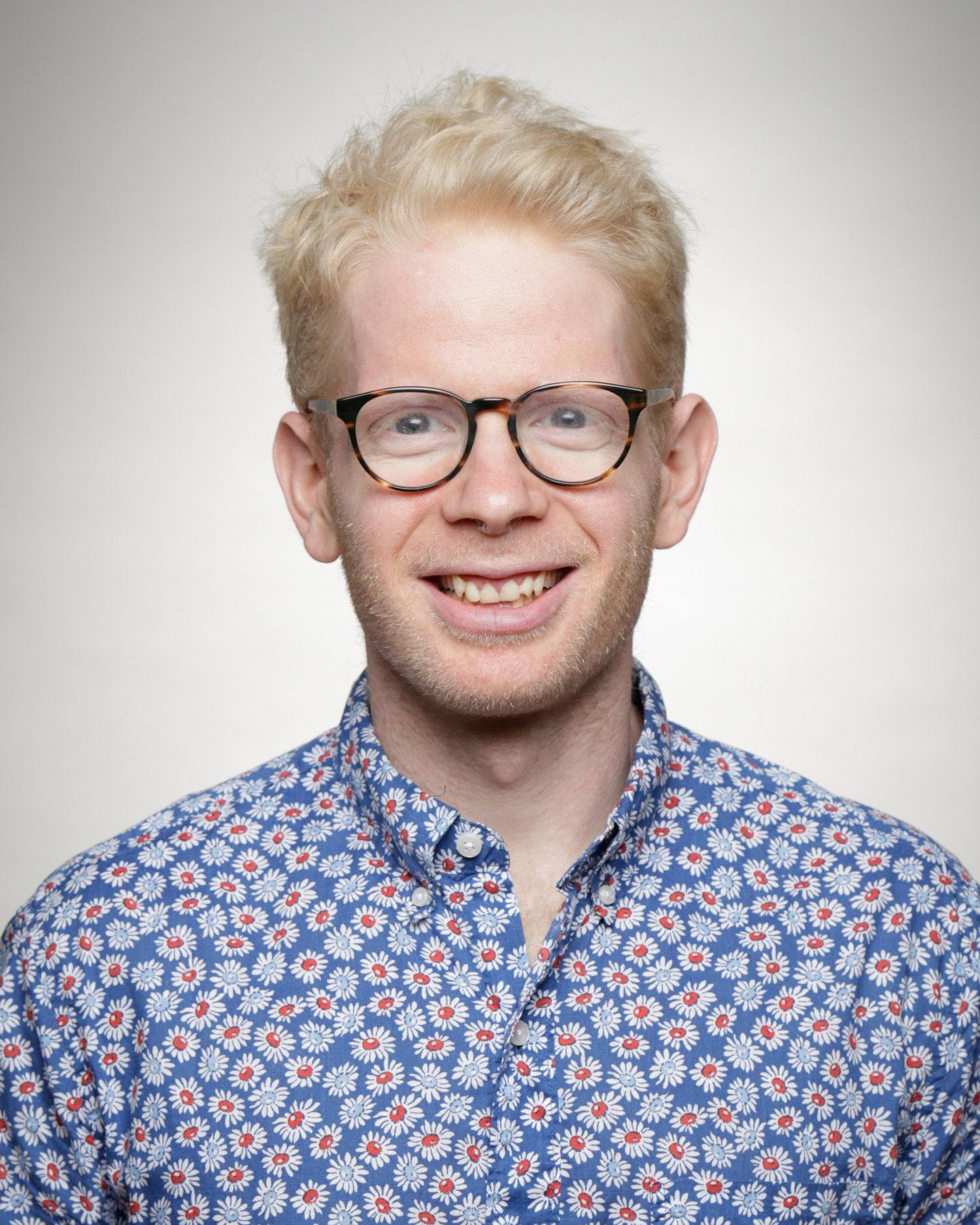 Paul Astuto, Leadership Coach
Paul is a coach and leader with 15+ years of experience in coaching, leadership development, consulting, talent, and non-profit management. Currently, Paul is the Chief of Staff & Strategy at Prospect Schools, a network of charter schools in Brooklyn, NY serving 2,300+ students. Prior to this role, Paul has been a leader at Achievement First and Bellwether Education Partners.
An optimist at heart, Paul is fueled by helping others to achieve their potential and realize impossible dreams. As a leader, this looks like helping teams come together to leverage each other's strengths and appreciate each other's full humanity.  As a coach, Paul helps clients to become grounded in their own strengths and humanity to help them tackle whatever challenges they face.
Paul is an ICF certified executive coach and received his executive coaching training from the Teleos Leadership Institute. He earned his B.A. in History from Boston College and was a Fulbrght Scholar in Germany. Paul's greatest fortune in life was meeting his partner, Eve. He lives in Brooklyn with his dog (Harvey) and toddler (Lilia). A life-long sports fan who never developed a talent at sports as a kid, Paul now channels all of his spare energy into endurance sports, fitness, and health.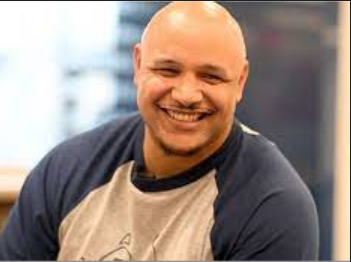 Carlos Capellan, Leadership Coach
Born and Raised in the Washington Heights area of New York City, Carlos has been working to help young people to gain access to happy, self-sufficient lives for 27 years through education. He began his career in education as a chess teacher for special needs youth at Ramapo for Children. As he prepared to transition from HS, Carlos had his College Essay published in the New York Times. (Teaching Chess and Life.2000) This accomplishments amongst others earned him the opportunity to work towards being a graduate from Hamilton College with a degree in Communications and Philosophy. As a first generation college student and an alum of the HEOP program at Hamilton College Carlos developed a passion for helping young people gain access to higher education to lead to happy self-sufficient lives. He continued working with special needs children at Ramapo for Children on a year round basis as the Teen Leadership Program Director and a Team Building Facilitator (High Ropes and Low Ropes).
He began working with KIPP NYC in January 2007 as part of the KIPP Through College Team. As the Director of College Services there, he assisted many of the alumni with college concerns.  Seeing many of the challenges that alumni were facing, Carlos transitioned to the KIPP NYC College Prep High School to help students get ahead of the challenges where he began his career as a Dean. Carlos then transitioned from Dean to Assistant Principal of Students to Principal/School Leader. Carlos is now a member of the Regional Leadership Team at KIPP NYC helping to build leaders as the Senior Director of Leadership Development.
In 2022 Carlos launched his LLC, Carabiner Consultancy LLC as his experiences have ignited a passion for helping leaders to be the most effective version of themselves as they execute the work and see their people Carlos obtained his Masters in Educational Leadership from National Louis University, via, University of Chicago in 2014. In addition Carlos is currently completing the course work to complete his ICF certification. Carlos, is a proud and devoted father, husband, son and educator. He also loves grilling, football and chess.