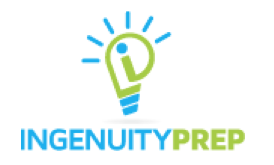 "The Noble Story Group's trainings have increased our leadership team's ability to build relationships in the workplace, and has allowed us to build a common vocabulary around relationship-building that we can use to support one another.  The individual coaching our leaders have received has allowed us to refine our skills even further, which has proven invaluable during a time of change and transition for our school."
Hilary Stathes, Chief Talent Officer, Ingenuity Prep

"The coaching my leadership team and I received from the Noble Story Group was the best emotional intelligence and team dynamics coaching I have ever experienced.  As a result of the coaching from Anne and Matt, our team is functioning at a very high level and able to operate with healthy conflict to produce incredibly strong results. My 1-1 management of my team has improved dramatically because of the emotional intelligence coaching I received from the Noble Story Group."
Peter Langer, Principal, Simon Gratz High School-Lower School

My nonprofit is at a critical stage in our growth that requires us to focus with great intentionality on how we bring our culture and our values to the work. We were incredibly fortunate to have the Noble Story Group's help in this process. The full-day training gave us tools for having tough, necessary, and honest conversations, while also preserving the warm, relational, and strength-based approach that has been our hallmark. Matt is incredibly skilled at creating a safe, positive space while also challenging participants to take risks and move beyond the limits of their comfort zones. We left inspired, invigorated, and ready to take action. One team member said to me afterwards, "That was the best professional development session I've ever attended"--and since we are an organization that specializes in leading professional development, her statement meant a great deal! Any organization would be lucky to work with the Noble Story Group.
Jessica Sager, CEO, All Our Kin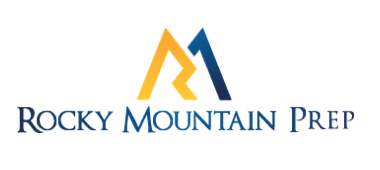 "Matt and the Noble Story Group have been a strong addition to Rocky Mountain Prep's professional development for leaders. The trainings have expanded my capacity as a manager and for our team. I would highly recommend this training program to anyone who is looking to grow the emotional intelligence and resonance of leaders."
James Cryan, Founder & CEO, Rocky Mountain Prep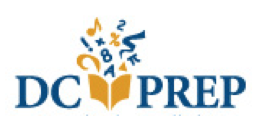 "Our team's central priority is to retain more team members for much longer – we know we can do better work for students and families the longer we grow our craft and work together.  Our partnership with the Noble Story Group has provided us with tools, language, resources and support to build and repair relationships across the stakeholders in our community – our work is challenging and complex so strengthening the team approach to our work, figuring out how to be true partners in the work to achieve our common goals together, has been transformative.  Our adult culture is healthier thanks to the leadership development and support Matt and his team have provided us – we look forward to continued growth and progress as a result of our partnership with them."
Katie Severn, President and Chief Academic Officer, DC Prep

"Matt Taylor fundamentally changed how we view – and develop – emotional intelligence at AF.  His work had a profound impact on so many of our leaders.  At our last "School Leader Summit" we asked all of our leaders to "stand up if Matt Taylor has changed your life" – and over a dozen people stood up."
Tom Kaiser, Chief Talent Officer, Achievement First